Ginza-USA Gifts & Music Files
Ginza-USA gifts & music is a secure Digital Content Marketplace that allows anyone to buy downloadable products online. We have been in business for over 15 years.

This site is an extension online store of physical store in 
Ginza USA in Little Tokyo Downtown Los Angeles.
The store carries all kinds of Japanese and American gift items
LA souvenir magnets, Pins, T shirts, pens, playing cards. Japanese imports like Kimono
 antiques, tea sets, sake sets.
We look forword to seeing you at the store. Thanks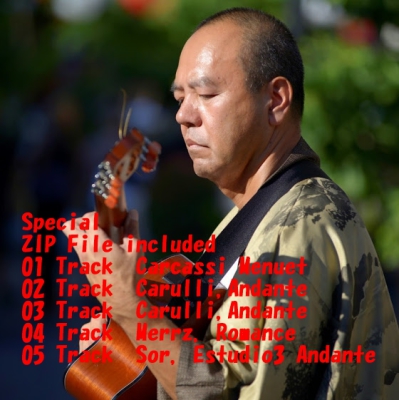 Tel.: 213-625-3839
Fax: 213-625-5756l:
Ginza-USA
342 1/4 E First St
Los Angeles, CA 90012
Thank you for purchasing
We look foward to serving you again.
5 Classical Guitar Pieces
Zip File of MP3
01 Track 1 Carcassi 
02 Track 2 Carulli, Andante ⅰ
03 Track 3 Carulli,Andante ⅱ
04 Track 4 Merrz, Romance 
05 Track 5 Sor, Estudio3       Andante